Daily Devotions August 9th-15th, 2020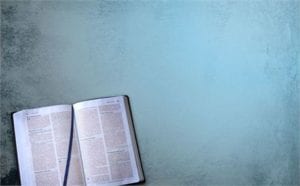 Sunday, August 9th, 2020
Scripture: Psalm 85:10-13
Love and faithfulness meet together; righteousness and peace kiss each other.
Faithfulness springs forth from the earth, and righteousness looks down from heaven.
The Lord will indeed give what is good, and our land will yield its harvest.
Righteousness goes before him and prepares the way for his steps.
I love the phrase "righteousness and peace kiss each other." It evokes an image of intimacy, friendship, and love. This passage tells us that love, faithfulness, righteousness, and peace are all intertwined, not just as ethereal virtues, but as actual, physical things that affect our lives on earth. The images used to describe them are a kiss, the harvest, the way for our steps. These are corporeal elements in our world that God infuses with love, faithfulness, righteousness, and peace. How wonderful to experience all of these things at once. When we intentionally seek out these experiences and hold onto our faith and love when things get hard, we will find the beauty of God at work in the world.
 Song: "What Faith Can Do" by Kutless
https://www.youtube.com/watch?v=u1JBSQMkQEo
Monday, August 10th, 2020
Scripture: Psalm 18:28-29
You, Lord, keep my lamp burning; my God turns my darkness into light.
With your help I can advance against a troop; with my God I can scale a wall.
Have any of you ever been rock climbing? I have. Not on an actual mountain, but I have scaled a 50-foot rock climbing wall before, and let me tell you, it is not easy. Now imagine trying to scale a 50-foot wall with no handholds or footholds. It's nearly impossible. Yet, God makes the impossible possible for us. God brings light into darkness and creates strength when we have none. This passage reminds me of Joshua marching around the city walls of Jericho. Those walls would never have come down without God's help. Let God help you tear down the walls around your heart, and give you the strength to do anything you thought you couldn't do.
Song: "No Impossible With You" by I Am They
https://www.youtube.com/watch?v=sbxKBPU-TN4
Tuesday, August 11th, 2020
Scripture: Romans 9:22-26
What if God, although choosing to show his wrath and make his power known, bore with great patience the objects of his wrath—prepared for destruction? What if he did this to make the riches of his glory known to the objects of his mercy, whom he prepared in advance for glory— even us, whom he also called, not only from the Jews but also from the Gentiles? As he says in Hosea: "I will call them 'my people' who are not my people; and I will call her 'my loved one' who is not my loved one," and, "In the very place where it was said to them, 'You are not my people,' there they will be called 'children of the living God.'"
It is so painful when someone says or does something that makes us feel excluded, unworthy, and unloved. This happens far too often in our extremely divided society today. People speak and act without considering how their words and actions will affect others around them. Yet, Jesus modeled for us a ministry of compassion, especially to those who were most different from him. Jesus chose mercy over power and forgiveness over glory. Jesus chose to call the outsiders "my people," to call the unlovable "my beloved," and to call the lonely "children of God." What a powerful image of reconciliation within ourselves and with God. We are all God's beloved children, and we would do well to remember that when we look into the eyes of a person different from us.
Song: "Beloved" by Tenth Avenue North
https://www.youtube.com/watch?v=TrC8tEyYBTs
Wednesday, August 12th, 2020
Scripture: Genesis 40:1-8
Some time later, the cupbearer and the baker of the king of Egypt offended their master, the king of Egypt. Pharaoh was angry with his two officials, the chief cupbearer and the chief baker, and put them in custody in the house of the captain of the guard, in the same prison where Joseph was confined. The captain of the guard assigned them to Joseph, and he attended them.
After they had been in custody for some time, each of the two men—the cupbearer and the baker of the king of Egypt, who were being held in prison—had a dream the same night, and each dream had a meaning of its own. When Joseph came to them the next morning, he saw that they were dejected. So he asked Pharaoh's officials who were in custody with him in his master's house, "Why do you look so sad today?" "We both had dreams," they answered, "but there is no one to interpret them." Then Joseph said to them, "Do not interpretations belong to God? Tell me your dreams."
I love this story because all of the characters are in jail together talking about their dreams. I cannot imagine a worse situation. It would be incredibly difficult to live each day with any sort of hope, especially since Joseph was wrongly imprisoned. But instead of sulking and giving up, Joseph decides to be a vessel of God's hope in a desolate situation. The other prisoners wake up confused by their dreams, and rather than simply ignore them, Joseph responds, "Tell me your dreams." Joseph believes that God can use him to interpret dreams, but more than that, Joseph still has enough faith and courage to dare to dream, to dare to enter into the dreams of others. Joseph is still looking ahead with anticipation. Next time you are talking with someone who is in despair, who just can't see a light at the end of the tunnel, simply invite them to tell you their dreams. Just like it did for Joseph, it could just change everything. And if they can't dream big at all, remind them just to dream small. A small dream is still a dream, and God can work through small things.
Song: "Dream Small" by Josh Wilson
https://www.youtube.com/watch?v=dOBaLrItEyc
Thursday, August 13th, 2020
Scripture: Psalm 133
It is good and pleasant when God's people live together in peace! It is like perfumed oil poured on the priest's head and running down his beard.
It ran down Aaron's beard and on to the collar of his robes. It is like the dew of Mount Hermon falling on the hills of Jerusalem. There the Lord gives his blessing of life forever.
This is another beautiful passage where the virtue of peace is given tangible life in our world. Imagine being bathed in oil or imagine the dew resting gently on rolling hills as far as the eye can see. That is the feeling of peace among God's people. It is a feeling of simplicity, freedom, togetherness, and gentleness. It is the feeling you get when all is well in the world. I know it is difficult to find this sort of peace in our world today, but I hope that you find it within our church community of believers. When we gather together in peace to worship God and serve our community, we offer the blessing of perfumed oil or resting dew. Offer this peace to someone in your life today, so that the peace of Christ may truly be with us.
Song: "Peace Be Still" by The Belonging Co feat. Lauren Daigle
https://www.youtube.com/watch?v=dUpKZz0Nm7c
Friday, August 14th, 2020
Scripture: Isaiah 45:18-20
The Lord created the heavens. He is the God who formed the earth and made it.
He did not want it to be empty, but he wanted life on the earth.
This is what the Lord says: "I am the Lord. There is no other God.
I did not speak in secret or hide my words in some dark place.
I did not tell the family of Jacob to look for me in empty places.
I am the Lord, and I speak the truth; I say what is right.
"You people who have escaped from other nations, gather together and come before me; come near together.
God created our world and created us. God wants an intimate partnership with us, God's beloved creation. God doesn't hide from us or send us on empty, meaningless paths. God wants freedom and joy for us, but we are responsible for creating a world of freedom and joy too. This passage references refugees at the time – God says for all the refugees to gather and come near to God, and by extension, to the people of God. When we reach out and welcome in those people who are strangers to us, who we may not fully understand, we are doing God's work. God welcomes all who are weary and heavy laden into God's arms and into relationship with God. Are we doing the same?
Song: "Shoulders" by For King & Country
https://www.youtube.com/watch?v=TfiYWaeAcRw
Saturday, August 15th, 2020
Scripture: 2 Corinthians 4:16-18
Therefore we do not lose heart. Though outwardly we are wasting away, yet inwardly we are being renewed day by day. For our light and momentary troubles are achieving for us an eternal glory that far outweighs them all. So we fix our eyes not on what is seen, but on what is unseen, since what is seen is temporary, but what is unseen is eternal.
Even in the darkest of times, we must never lose heart. This is a nearly impossible task to do alone, because fixing our eyes on what is unseen is extremely difficult when there is only darkness around us. However, we can remain steadfast in our faith and love when we are surrounded by and supported by other people in love. When we care for other people in need, we give them the opportunity to physically see the effects of that unseen love of Christ. We help them to not lose heart. We become better, together. And that sort of love will outlast all troubles; God's love is steadfast and eternal.
Song: "Faith, Hope, & Love" by Josh Garrels