Sermon Series for the Fall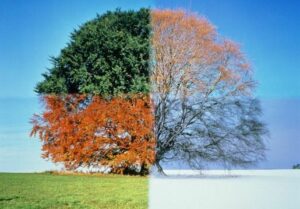 As the seasons change, we will be looking at different seasons of the spirit. We will be exploring three different seasons—
A Season of Transition
Fall is a time of change—new school year, different weather, changing leaves—it begins to look like many of our lives that are going through all manner of shift and change. The world changes and we change within it. How do we cope? How do we enter change? How can overcome the anxiety change brings?
A Season of Harvest
Fall is the harvest season when crops are brought in. It is a time of gathering, storing, and preparing for the winter. What have we collected through the year? What has grown? What are we reaping?
A Season of Gratitude
The fall ends with a great shout of thanksgiving. We count our blessings. We begin to thank God for all the graces of the past year. We plan to be with family, glad for family to be with. We give thanks for so many things. For what are we thankful? How do we express our thanks? How do we share the bounty received?
May this series awaken us to all the seasons we pass through. They shift and turn, but God's presence is eternal and constant. May we see and hold onto that truth—we are ever-shifting; our world is always in flux; but God is good and grace abounds.