Robert M. Watkins
Senior Pastor
Robert M. Watkins comes (home) to Mallard Creek Presbyterian from California where he was the General Presbyter for the Presbytery of Sacramento. He has served in this position since January 2016. Before that, Rob served as a Pastor and Associate Pastor for 25 years. His ministry began as Pastor in Ludlow, Kentucky at First Presbyterian Church, then as an Associate Pastor in North Carolina, serving First Presbyterian-Gastonia and then here at Mallard Creek Presbyterian Church, and then as Pastor in Augusta, Georgia at the Covenant Presbyterian Church.
Rob was born in Virginia, but grew up in Statesville, North Carolina. Rob attended Davidson College and Union Seminary in Richmond, VA. Rob is married to the Rev. Alison Messick-Watkins, They have two children—Perry and Chelsea They also have one dog, Hazel.
Alison Messick-Watkins
Parish Associate
An ordained PCUSA pastor, Alison has ministered to a variety of people and in a variety of settings.  Prior to joining the MCPC staff, Alison served in the Sacramento Presbytery as part-time chaplain at University Retirement Community in Davis, California, and part-time pastor of Journey Presbyterian Church.  For the majority of her over 25 years of ministry experience, Alison worked as a Pastoral Psychotherapist in private practice.
Alison holds a Master of Divinity degree from Union Theological Seminary in Virginia, a Master of Arts in Pastoral Psychotherapy from The Athenaeum of Ohio, and a Bachelor of Arts from Centre College in Kentucky. She is a Fellow in the American Association of Pastoral Counselors, and has completed three units of Clinical Pastoral Education.
In her free time, you can usually find Alison in one of three places:  on a long walk with her husband, Rob, and their pup, Hazel; in her backyard, tending to her garden; or gathered around the table for a home cooked meal with her adult children and their significant others.
Andrea Thomas
Director of Children & Youth Ministries
Andrea has a Master's Degree in Theology and Ministry from Boston College and a Bachelor's Degree in Psychology from Garner Webb. She has completed a Chaplaincy residency in Clinical Pastoral Education at Wake Forest Baptist Medical Center and has been an Associate Chaplain at CaroMont Regional Medical Center in Gastonia.
She is married to Carson and they have a dog. She is also a registered Yoga instructor. She is very passionate about working with the children & youth and helping with their development, understanding and growing of faith through Jesus Christ and the Church. 
Shawn Watkins
Administrative Assistant
Shawn joined Mallard Creek Presbyterian in December of 2015 and cares for the many details that are involved in assisting the church body. After spending 17 years with Love, Inc. her compassion and love for people is something that she is excited to continue utilizing as she gets to know the MCPC family. Shawn and her husband, Lynn, have four grown children that they enjoy celebrating as God leads their lives.  Email Shawn Watkins at [email protected].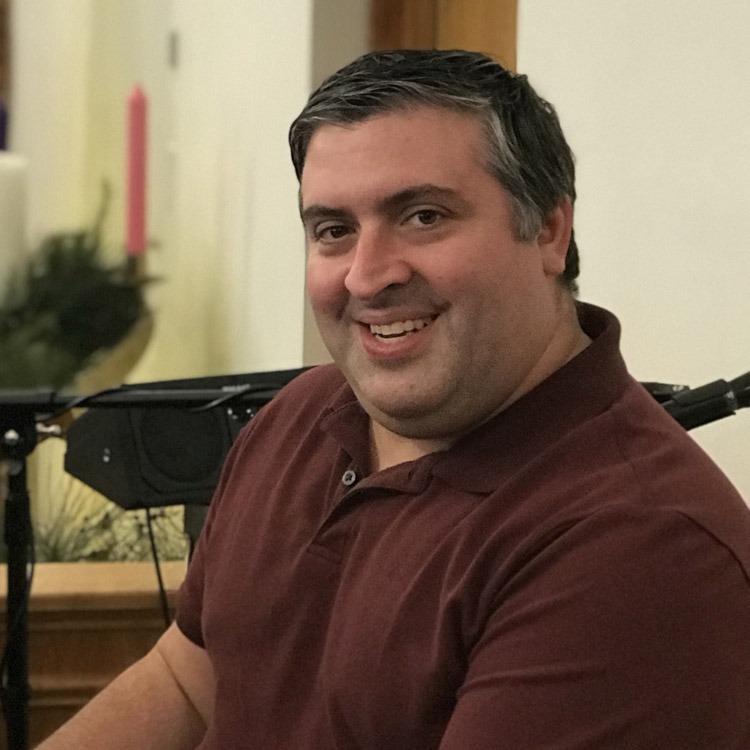 David Barnaba
Director of Music Ministries
David is our Director of Music Ministries at Mallard Creek. David is no stranger to working in music, and has grown up in a musical family. His Grandfather played in many bands, and his mother is a private piano instructor in South Carolina. David is a graduate of the Crane School of music in Potsdam, NY and has a degree in music education. He is a full-time elementary music teacher at Pitts School Road Elementary, is married to his wife Tara, and has 2 daughters, Clara and Scarlett.
Cathy Marlor
Financial Secretary
Cathy has worked for churches and nonprofits for the past 30 years. She and her husband, Mike have 3 sons, 2 beautiful daughter in-laws, 3 adorable grandchildren and one dog. In their free time, Cathy and Mike enjoy camping in the NC mountains.
Kerri Miner
Preschool Director
Kerri Miner has a Bachelor of Arts degree in Early Childhood Education and served in several schools for 20 years before joining the MCPC Preschool team in 2014.  Kerri is married to a Charlotte police sergeant, Joe, with whom she has 4 children, ages 10 to 22.  She enjoys reading, thrift and antique store shopping, watching her sons in various athletic events, watching pageants and fashion events with her adult daughter, and spending time with her family, especially outdoors. Email Kerri at [email protected].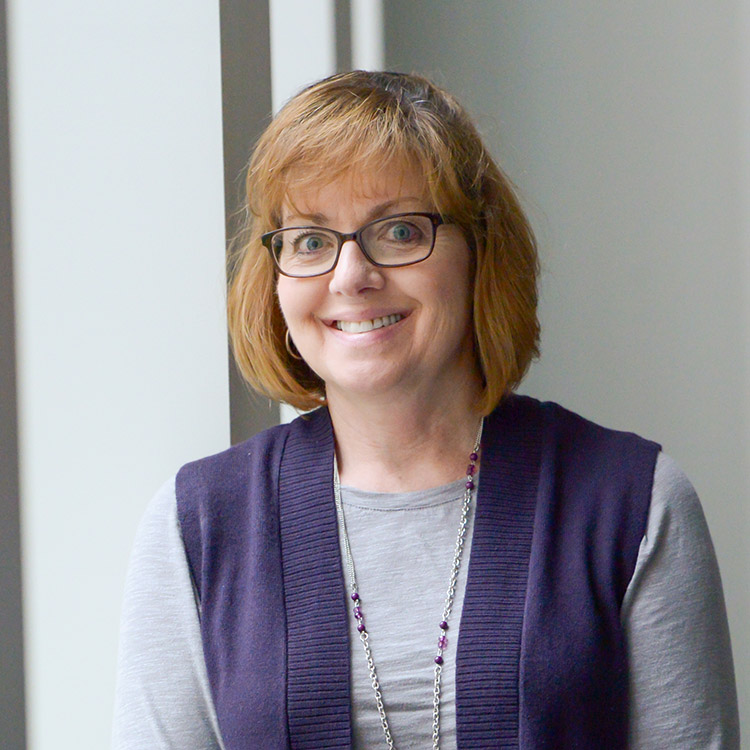 Kristy Maddux
Preschool Assistant Director
Kristy Maddux has a Bachelor of Science degree in Business Administration from WVU.  After moving to Charlotte, Kristy became an assistant teacher at MCPC Preschool and loved it so much that she is starting her 24th year on the MCPCP team.  Kristy and her husband, Mike, have three adult children, 1 daughter-in-law, 1 granddaughter, 2 miniature dachshunds, and 4 grand dogs.  She is also a member of Mallard Creek Presbyterian Church, where she is a deacon, enjoys helping out, and caring for those in need.  In her spare time, Kristy loves to cook, read, attend yard sales, watch college basketball and football, take care of her grand baby, and spend time with her family.