Welcome to Hunter Roddey, our new Transitional Associate Pastor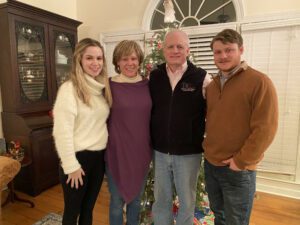 We are so excited to welcome Rev. Hunter Roddey to our team at Mallard Creek Presbyterian Church as our new Transitional Associate Pastor. See his bio below!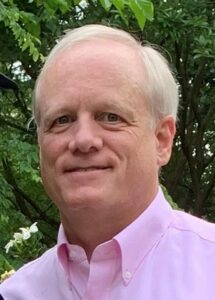 Born in Boston to Charlottean parents, we came back to their homeplace when I was 7 years old.  I grew up with my younger sister at Myers Park Presbyterian Church.  I went up the road to Davidson College, graduating in 1985, and then worked in the college Development Office for two years.  In 1987, I married fellow Davidson graduate, Susan MacDonald, and we both promptly enrolled at Princeton Theological Seminary.  We both graduated in 1990 (though she always had the better grades!).  We then moved back to NC where I completed a year of Clinical Pastoral Education at NC Baptist Hospital while Susan served two interim positions.  I was fortunate to return to Charlotte in 1991 to work at Presbyterian Hospital (now Novant) as a chaplain, and I remained at the Charlotte and Matthews hospitals for the next 30 years while Susan served several churches and became a Certified Pastoral Counselor.  For a few years, she saw clients here at MCPC once a week as part of the Presbyterian Samaritan Counseling Center.  For the last six years, Susan has been the chaplain at Abernathy Laurels – a Continuing Care Retirement Facility in Newton, NC that is part of the United Church of Christ.  We have been blessed with two wonderful children – Harrison (26) who works at a therapeutic boarding school near Lexington, Virginia; and Caroline (23) who works in Washington, DC as an Associate Analyst in the Social and Economic Policy Division of Abt Associates.  For the first time in many years, we are without any canines in our household, but our attention is constantly demanded by our one-eyed feline, Cassie.
I have always known of Mallard Creek Presbyterian Church and its rich history.  I have supply-preached here in past years on a couple of occasions and have always felt warmly welcomed.  Hunter was my mother's Maiden name, and her family has been part of Mecklenburg County for generations.  I already know of one relative buried in the MCPC cemetery – my fourth great uncle, Andrew Hunter – and I plan to look for more in the months to come.
Thank you for the opportunity to join you in the ministry of this wonderful congregation!
Faithfully,
Hunter